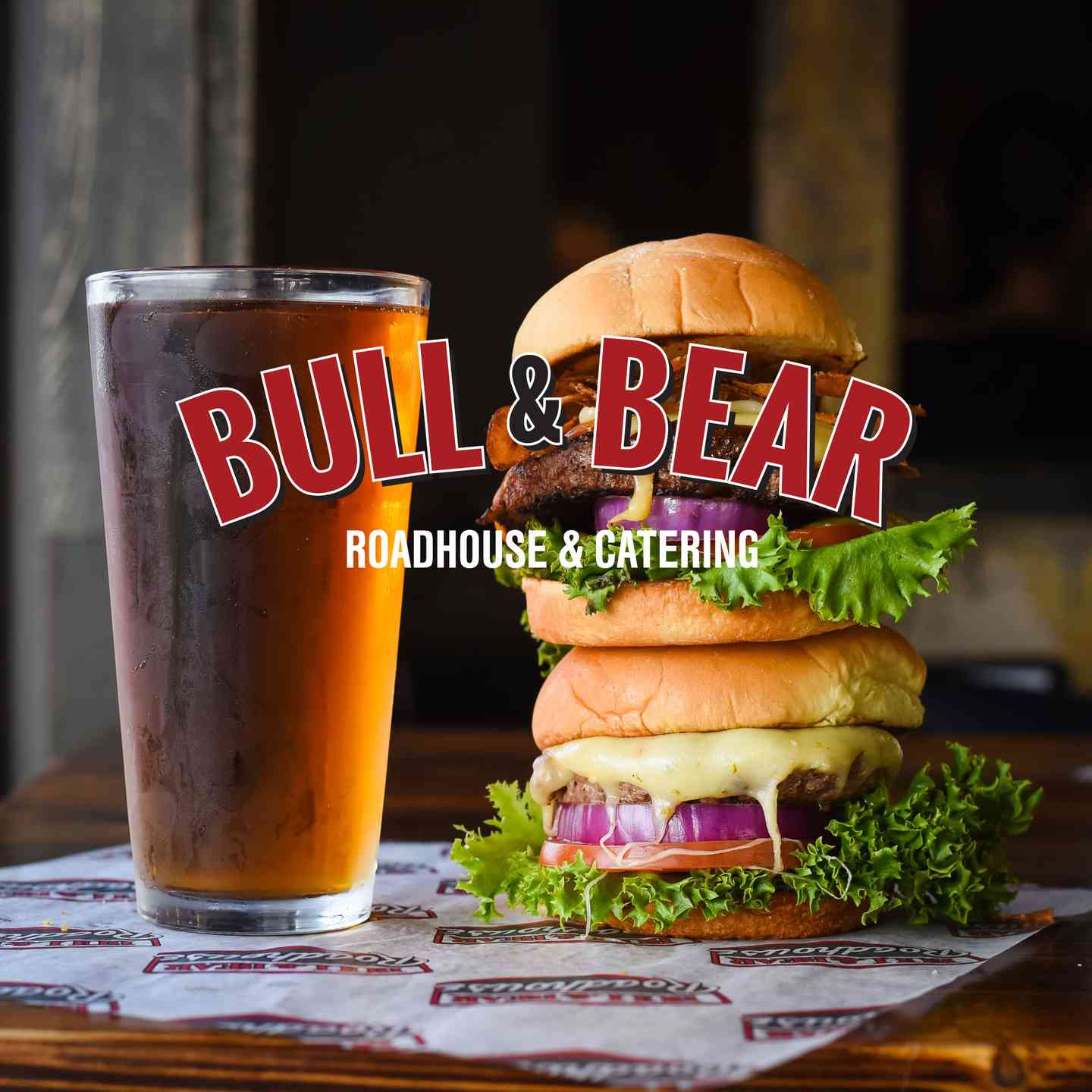 BBQ Catering
Become a VIP
We'll trade ya! Sign up to be a VIP and receive a coupon code for 10% off ALL your online carryout orders from now until April 1, 2021!
BBQ Catering
PICK YOUR SERVICE
Distance charges may apply. All orders include disposable plates, cutlery & serving utensils

Please call for wedding consultation and pricing
TRAVELIN' BOOZE
20% administrative fee. Call and Premium brands available, call for pricing.
CATERING DETAILS
PRIVATE ROOM RENTALS
Private room rentals are available at all of our Bull & Bear Roadhouse locations. Please call for food and beverage minimums and to check availability.
ORDERING & PRICING
ELITE/DELIVERY WITH SERVERS & IN-HOUSE PARTIES:
A completed contract along with a non-refundable $200 deposit is needed to secure the event date. We request that all in-house or off-site service event cancellations be made 6 weeks in advance.
PICK UP AND DELIVERY:
We make every effort to accommodate last-minute orders. We request that all orders be placed prior to 48 hours of the event date.
All prices are subject to prevailing sales tax and administrative fee percentages. All prices are subject to change.